Frank M. Bashore
President/Co-Founder
Mr. Bashore co-founded Capital Active Funding, Inc in 1995 and was appointed President in 1998. Prior to that he was co-founder and General Manager of The Mortgage and Credit Corporation, El Paso, Texas.
Frank began his career in banking, with almost 20 years of experience including Vice-President of Commercial Lending and Bank Compliance Officer, Senior Commercial Lender and Credit Officer for InterFirst Bank Holding Company, Dallas, Texas and First City Bancorporation, Houston, Texas. He was also Secretary to the Board for InterFirst Bank-Chelmont, El Paso, Texas. In addition, he has served as a Small Business Loan Advocate and served on the U.S. Small Business Administration (SBA) Advisory Board. He was awarded "Financial Business Advocate of the Year" by the SBA in 1992.
Frank attended the University of Oklahoma in Norman, Oklahoma (OU) and holds a Graduate Degree in Finance from the Southwestern Graduate School of Banking at Southern Methodist University, Dallas Texas (SMU) and a Political Science degree from the University of Texas-El Paso (UTEP).
Ronald V. Elder
Vice-President/Co-Founder
Mr. Elder co-founded Capital Active Funding, Inc. and was appointed Vice-President in 1995.  Ron brought over 40 years of successful leadership in all aspects of marketing operations.  Career started with Philip Morris and later moved to California to accept a Vice-President of Sales-Central Division position with Dole Corporation.
Ron developed a reputation as a company turnaround specialist and became an independent contractor for 25 years.
Ron holds a BS degree from Kent State and served in the U.S. Army for two years.
Lee Robertson
CEO, Secretary, and Treasurer
Mr. Robertson was the Administrator for Patriot Mortgage Co., El Paso, Texas and a El Paso Mortgage Banking Firm.  His Mortgage Finance experienced began in 1970.   Lee has a strong and lengthy Real Estate and Underwriting background.
His educational background includes a Degree in Finance from Stanford University in 1969 and earned an Associate's Degree from the School of Mortgage Banking at Northwestern University, Evanston, Illinois in 1972.
Mr. Robertson founded and formed ABR Capital Funding, Inc. and has served as it's C.E.O. since in its inception.
Terri Conner Bashore
Vice-President of Operations
Ms. Bashore grew up in a Banking Family and brings over 44 years of diverse finance industry experience to ABR including 5 years in the mortgage industry, 15 years in banking  starting with El Paso National Bank in operations and later as a Bank Operations Officer and the Bank Security Officer, 24 years in the asset-based lending industry.  She functions as ABR's primary Underwriter and is responsible for its overall day-to day-operations.
Terri graduated from the University of New Mexico Credit Banking School in Albuquerque, New Mexico.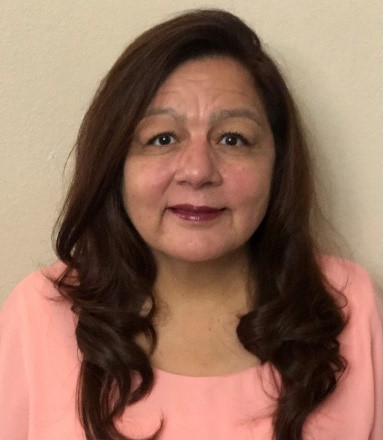 Priscilla Northcutt
Investor Relations
Ms. Northcutt has been a key member of the ABR operations team for over 23 years and is responsible for investor relations. Priscilla has extensive knowledge and experience managing and implementing ABR operations, including its investor relations program.
Ralph "Gonz" Gonzales
Business Development for Arizona
"Gonz" is responsible for business development in Arizona helping our asset-based-lending clients compete for, secure, and successfully complete government let contracts. Mr. Gonzales brought national recognition to the Arizona Department of Transportation by working to have its Arizona Disadvantaged Business Enterprises (DBE) Support Services program named as the USDOT Pilot Supportive Services Program of the year (2004). Ralph's previous experience included work with the Arizona Department of Transportation (ADOT) where he assisted the U.S. Department of Transportation in designing its Supportive Services Program, now utilized nationally by the U.S. Department of Transportation. Gonz holds a degree in Business Management and is a retired Veteran with the U.S. Army, having served with distinction for over 20 years.
CrowdCheck, Inc
Sara Hanks, Corporate and Securities Attorney
Jill Wallach, Securities Attorney
Stuart R. Schwartz, Attorney At Law
ScottHulse Law Firm
Stuart Schwartz, a partner of ScottHulse Law Firm for more than 40 years, is a commercial litigation and creditors' rights attorney. He currently serves as lead Editor of the three-volume Texas Collections Manual published by the State Bar of Texas and one of only three attorneys in the State of Texas board certified in Creditor's Rights by the American Board of Certification.
Guy W. Bluff, Attorney At Law
Bluff and Associates
Trial Attorney, Arbitrator and Mediator with more than 30 years in construction related disputes. Guy has more than 30 years of experience in the area of construction claims preparation and defense. More than twenty-five years as a civil trial lawyer specializing in practice before the Arizona Registrar of Contractors and Arizona Superior and Federal District Courts, in the areas of trial practice, construction, engineering, surety law, and government / public works contract law as well as general business law. Mr. Bluff has been involved in more than 2,000 construction related disputes and claims ranging to in excess of $15,000,000. He represents public and private owners, general and specialty contractors, subcontractors, materialmen, engineers, architects and sureties in all aspects of construction related disputes and complex construction and commercial litigation.
Bryant S. Banes, Attorney and Managing Shareholder, Retired JAG Officer
Neel, Hopper & Banes
Bryant Banes has been the managing partner of Neel, Hooper & Banes, P.C. since September 2006. In 2012, Chambers USA recognized Mr. Banes as a leading lawyer in labor and employment law with a special emphasis in government contracts. He is the only attorney in Houston, Texas who is a member of the Wage & Hour Defense Institute, and regularly litigates FLSA collective actions on behalf of employers. Mr. Banes is also the only lawyer listed nationally as a 2013 BTI Client Service All-Star in government contract compliance and is rated AV Preeminent by Martindale-Hubbell. Bryant Banes litigates all types of civil matters before federal and state courts and boards, and has briefed and argued numerous times before U.S. and State Courts of Appeal. He has unique and extensive expertise in all matters arising out of government contracts, including business development and teaming, performance and workforce issues, compliance, audits and investigations, and litigation.
Copyright 2020/2021 ABR First Capital, LLC. | All Rights Reserved | Site Design by Equine Online Design